Normally located on the A148, near Fellbrigg Woods between Sheringham and Cromer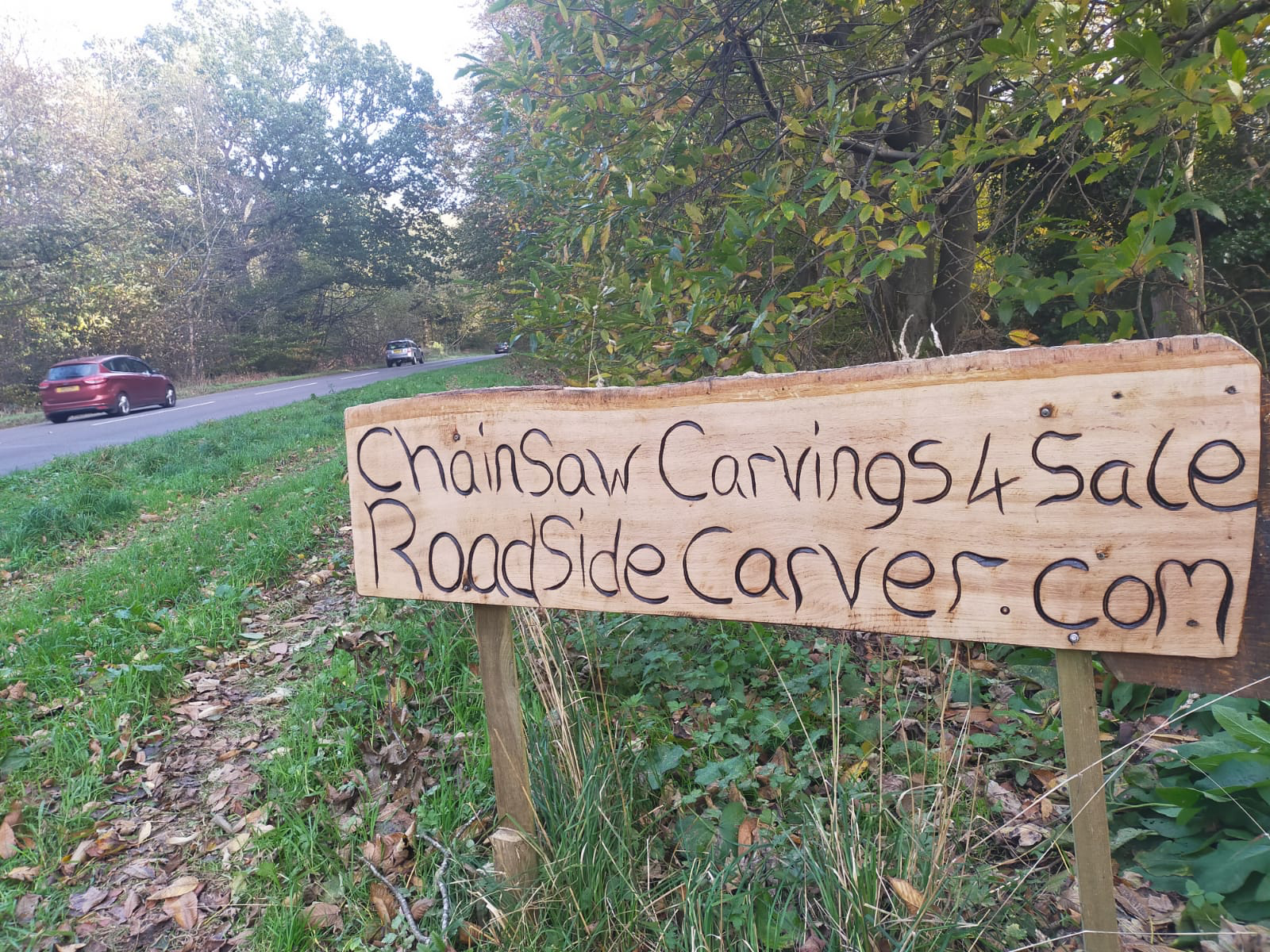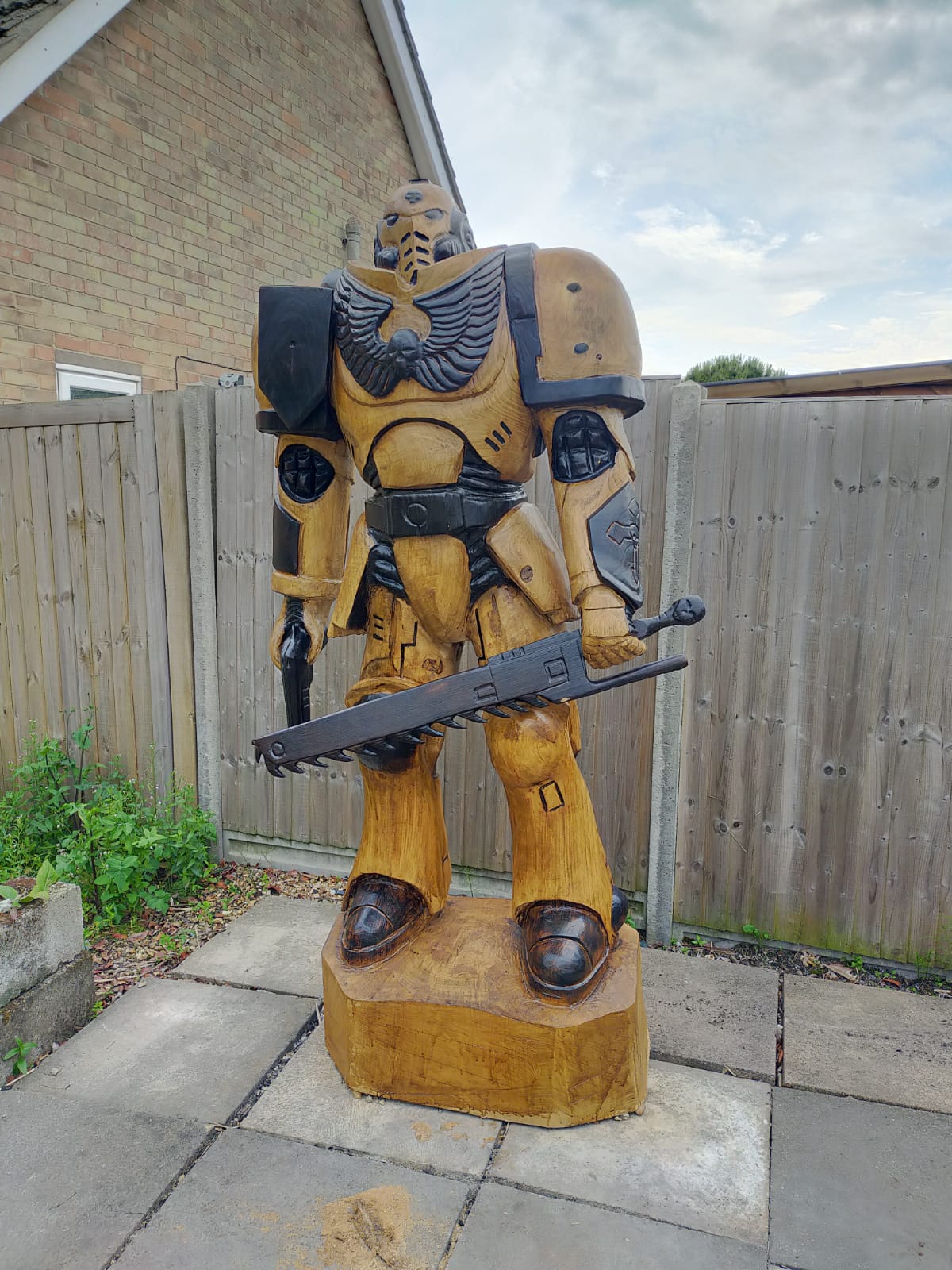 I am a self-taught chainsaw carver who has been carving for nine years.  I work on the roadside around the East of England and am mainly based in North Norfolk. 
In the nine years I've been carving I have been lucky enough to have my work sold throughout the world.

I have done some weird and wonderful wood carvings all from my imagination and have also brought my customers' ideas to life. I've even demonstrated speed carving on television on BBC1's Good Morning Dagenham!

All of my wood is locally sourced and recycled, I have used wood from trees cut down in customers' garden/land.
So if you have any ideas please feel free to contact me.
​
Two kingfishers hunting – made from Sweet Chestnut
Scott's Pine tree Sandringham
Chainsaw carved lion near Sandringham made from cedar.
Chainsaw carved bear made from laylandi
War Hammer figure. Commission, made from 4 pieces of local sweet chestnut and stands around 7 foot tall.
Massive Red Wood tree stump in Ufford, Suffolk.Three days later it's carved into very big story telling chair with Badge, Red Kite with Mouse running away plus Owl, Woodpecker, Fox's Head Hedghogs and Green Man
Featured article here:
https://www.uffordartsfestival.org/gardening
We ordered an owl for our daughter's birthday. Arnie emailed photos as the owl emerged. She loves her gift. We would recommend Arnie without a doubt.
Great guy! Pleasure doing business with him.
When my mother's trees died she was in a right flap as to what to do with it, but Mr Barton suggested carving owls into them – what a wise idea! All the time he was working he had a smile on his face, looking like he was having a right hoot. On time and nice and punctual and in one fell swoop he was done. She was so surprised with how good it was – you could have knocked her down with a feather!
Received a wood carving of my beloved pug as a surprise Birthday present, was over the moon and can't believe how much it looks like him! The attention to detail was great and really showed the quirky character of Pugsey.
Would definitely recommend Arnie's work to others